WA Web Sender for Bulk Message
Use WA Web Sender to send bulk messages to your contacts
on WhatsApp and make more sales for your business!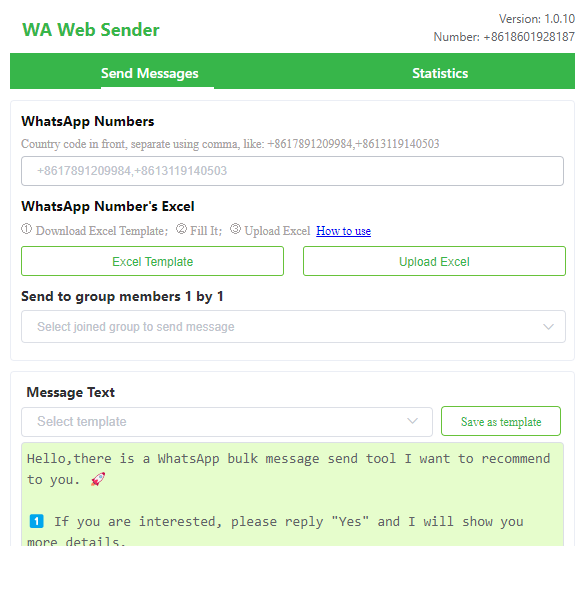 See what's in WA Web Sender for you
Try The Smartest WhatsApp Sender
Send Bulk Messages
Send multiple messages at once.
Set Sending Interval
The time interval between each message is up to you.
Send Multiple Attachments
Support adding images, video, documents, Excel, and other types of attachments.
Send Personalized Messages
The messages sent to contacts show personalized content.
Export Group Members
Export group member information in batches through WA Web Sender.
Check Messages Status
Display the message-sending status in the WA Web Sender. And retry the failed sending message.
WA Web Sender Customers Are Saying
---



This tool has improved my group
messaging efficiency by 50%, love it!



This is definitely the best Whatsapp tool I've ever used and I've used it to find 10+
new clients and get a good relationship
with them.



WA Web Sender is very nice!!!
If you have questions about WA Web Sender, you can click the tutorial "How to use"