WhatsApp Link Generator
Generate a personalized WhatsApp link in just 2 steps and share it with your audience on your social networks to attract more leads!
Your WhatsApp Number
What message do you want your customers to see when they
contact you?
https://api.whatsapp.com/send?phone=&text=
Just 3 steps andyou're all set!
Open WhatsApp Link Generator

Enter your country code without the + symbol, followed by your WhatsApp Business number.

Create a default message

Leave a default message that every client would receive when they reach out to you.

Share your WhatsApp Link

Simply click on 'Get Link', and you have your own WhatsApp link to share.
Watch these Examples
You can quickly generate a personalized WhatsApp link with a predefined message and share it with you audience on you every Social Networks!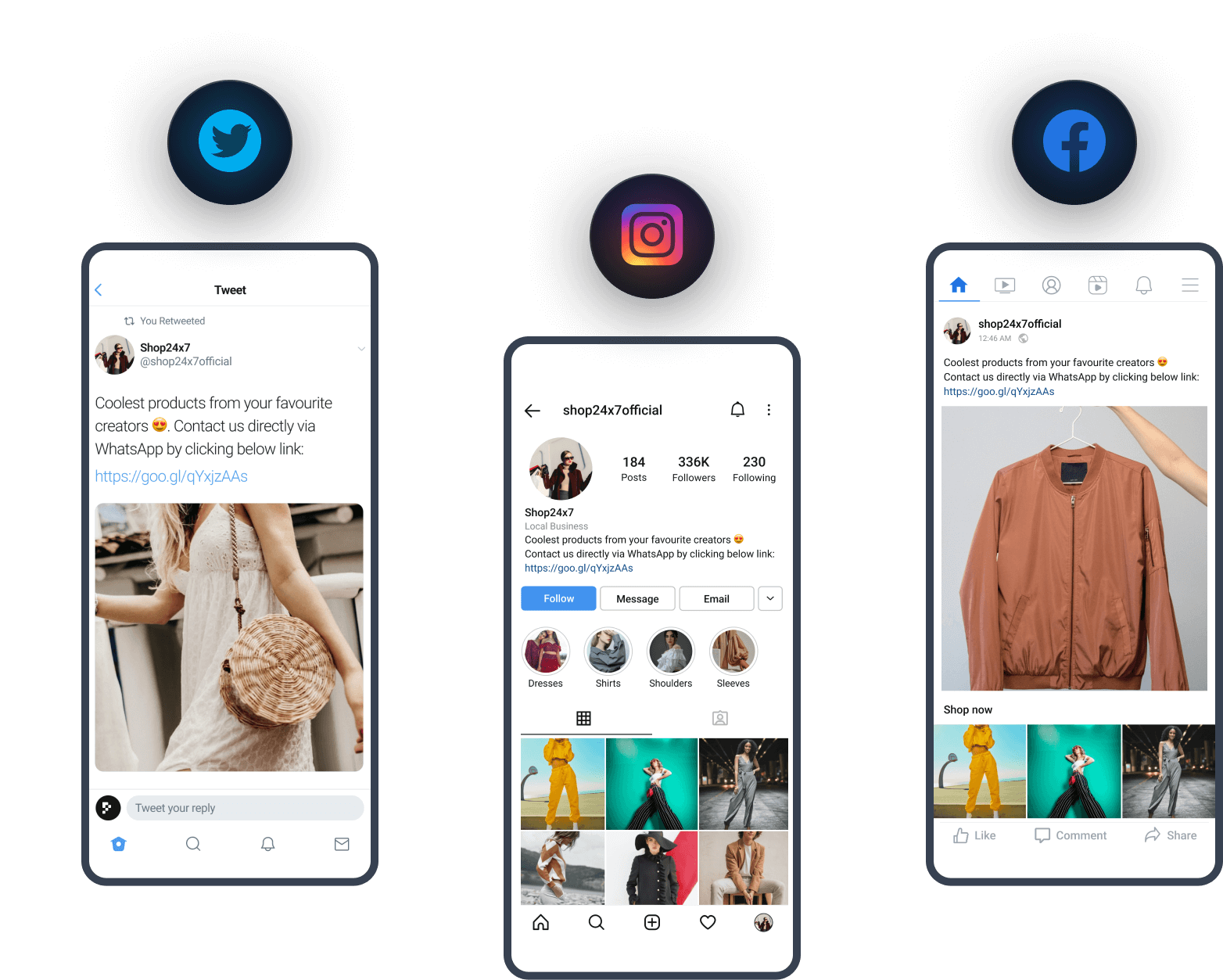 By clicking on the WhatsApp links, my customers will contact you through WhatsApp, without having to add the phone number to their contact list.Helped me increase customers conversions!



With this tool, I create WhatsApp chat links for your multiple WhatsApp business numbers that distribute to my customers. This free tool generates wa.me click to WhatsApp chat links.



I get WhatsApp links to place on my Instagram, YouTube, Facebook, Twitter, or Gmail profiles.Help my fans find me more easily
How to add bulk members to your Telegram group?
Frequently Asked Questions
---